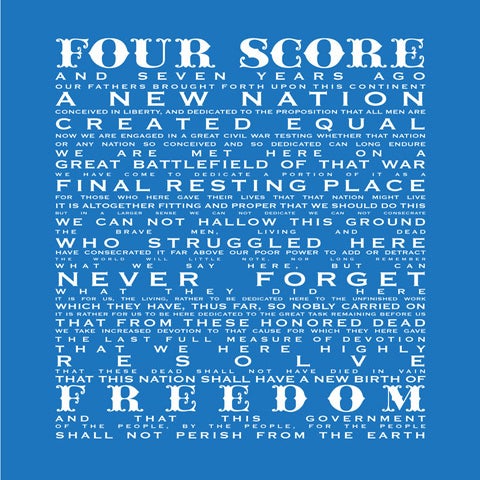 Gettysburg Address-Independence
$

7.00
In one of the best known and most beloved speeches in American history, Abraham Lincoln both honored those who fought for the continuation of the American Union and inspired those who heard him to continue to fight for it's ideals.

In just under 300 words, Mr. Lincoln gave us reason to remember to fight for freedom. No matter what part we play in it's continuation.




*DIGITAL ARTWORK FILE*
This is an Announced Design digital artwork file.
Upon purchase, you will receive an e-mail containing a link that you can use to obtain the file for printing.