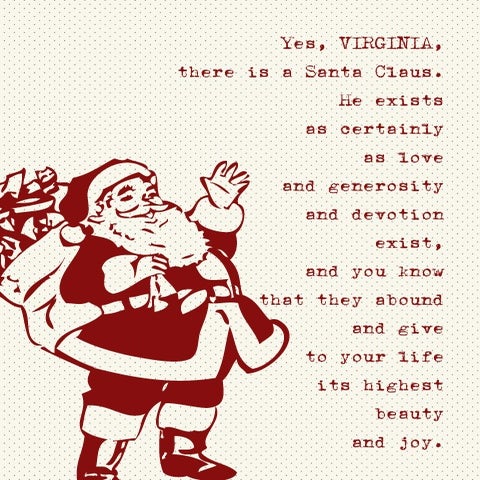 Yes Virginia-Vintage
$

7.00
I pretty much bawl every time I read this letter."Yes, Virginia..."Because I cannot imagine ever loving anything more than I love the magic of this season, and the visions it sparks in little minds.I still have a hard time sleeping on Christmas Eve.And I hope that never changes.




*DIGITAL ARTWORK FILE*
This is an Announced Design digital artwork file.
Upon purchase, you will receive an e-mail containing a link that you can use to obtain the file for printing.